That silky little neck scarf that's back in style isn't just for your neck. Here are 6 ways to style your new neckerchief.
Neckerchief, kerchief, silk bandana, neck scarf - whatever you call it, it's in. The accessory became popular in the 1920s and it's been coming back in waves ever since. But you don't have to feel like a grandma when you rock one. Here are 6 stylish and trendy ways to style a neckerchief.
ROCK THE TRADITIONAL NECK KNOT
Necklaces aren't the only accessories you can wear around your neck, so why not try wearing your neckerchief in replacement of the usual necklace. You can achieve this look by folding your scarf into a triangle and then fold it continuously until you have on long strand. Then tie the ends in a knot. Put the knot right in front or off to the side, it's up to you.
FIND YOUR INNER COWBOY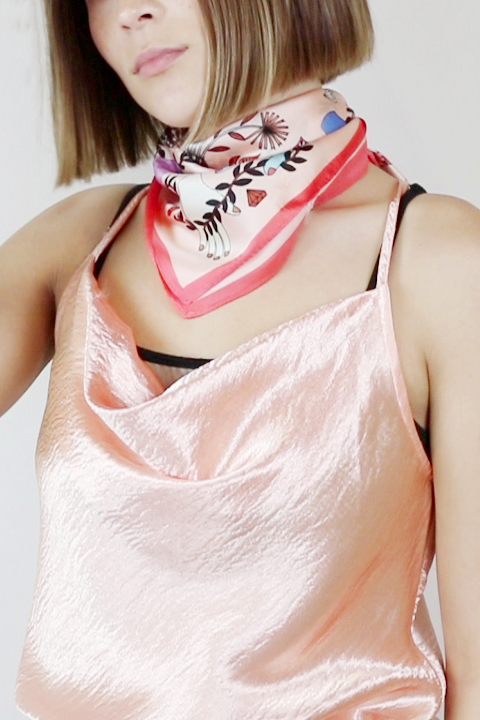 Don't be afraid to get a little western with it. Back in the day cowboys tied bandanas and neckerchiefs around their neck to protect their skin from the sun and that trick can still be used today. If you plan on wearing a top that exposes your neck and chest during a day out in the sun, throw a neckerchief on and you're good to go.
MAKE IT A HEADBAND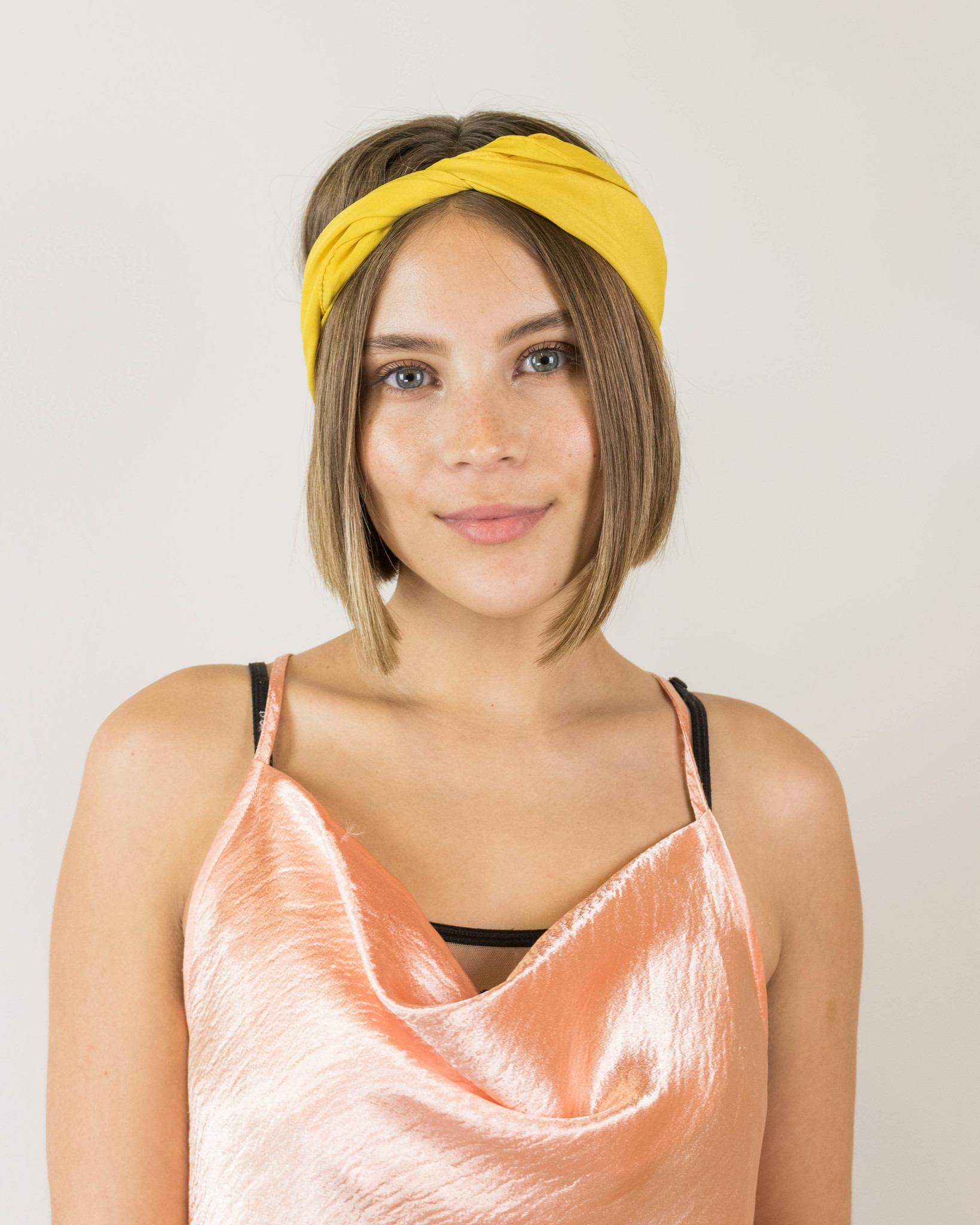 A colorful kerchief is the perfect way to hide the fact that you ran out of dry shampoo. You can put the knot on top or behind your head with your hair up or down. Some girls tie it with one end longer than the other so the tail flows into their hair. It's a great option for those hot summer days when you want your hair out of your face. Headed for a day poolside or at the beach? Try turning it into a cute cap paired with hoop earrings.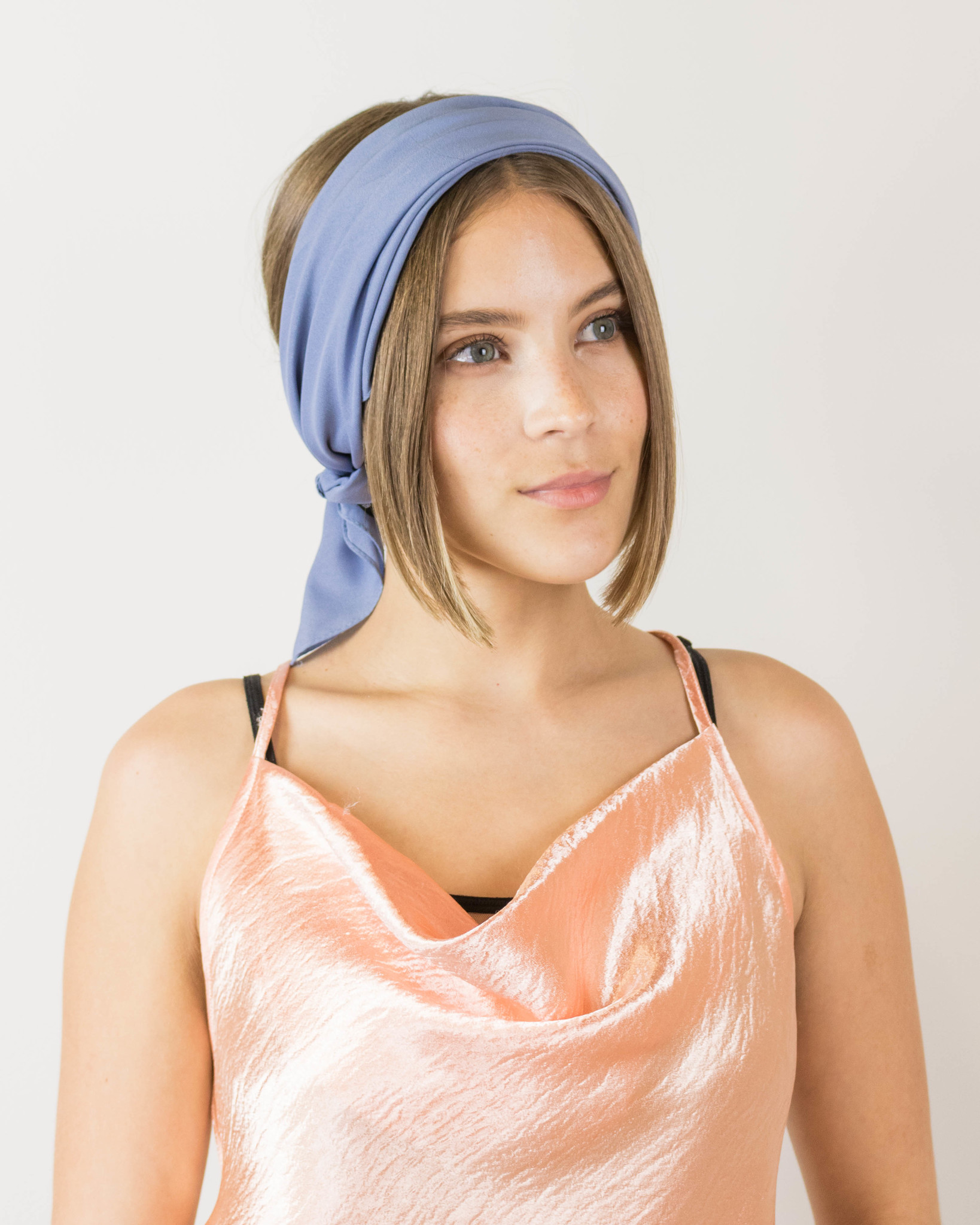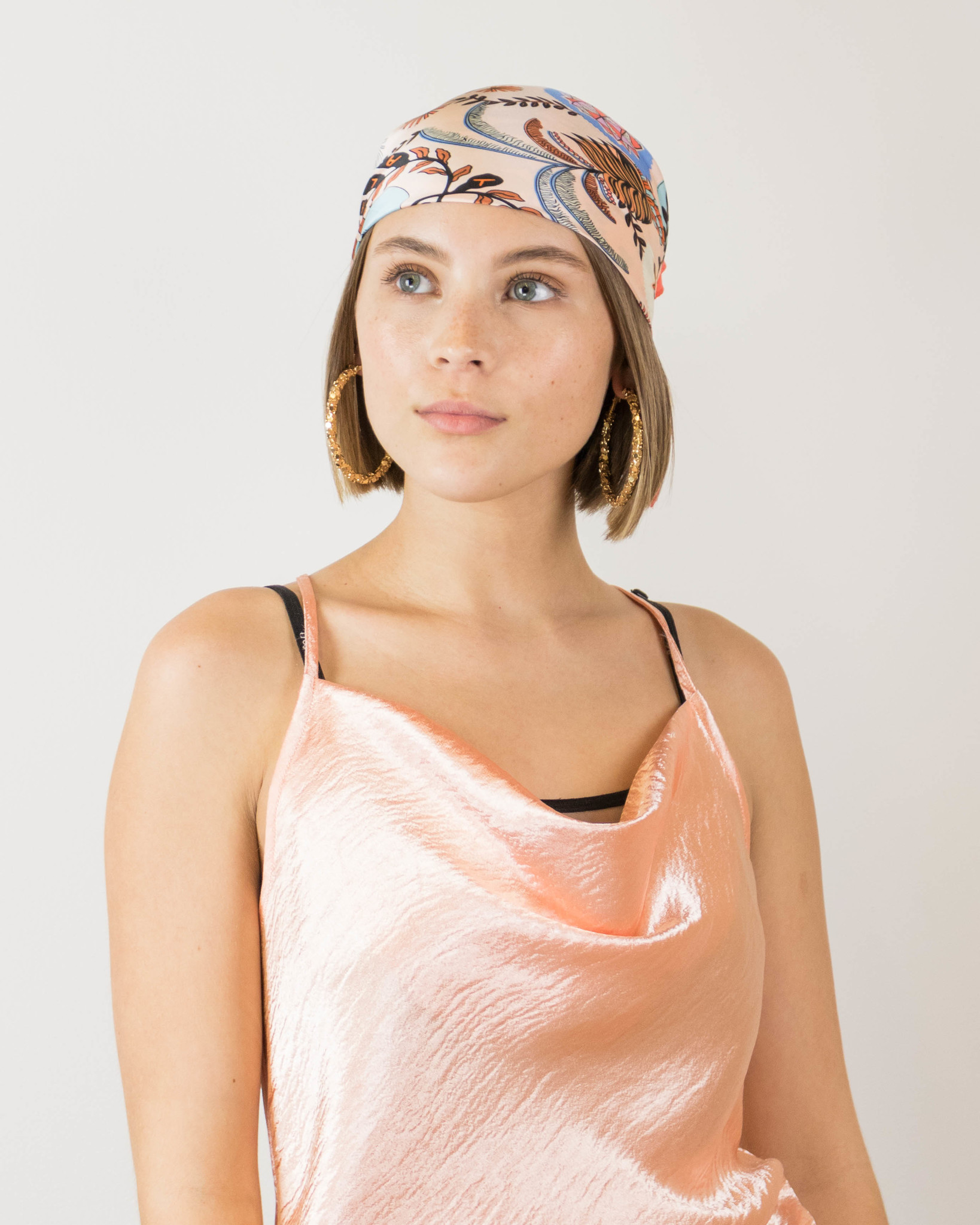 GIVE YOUR WRIST SOME FLARE
Many of us are so used to a hair tie on our wrists that we feel naked without them, but sometimes they can ruin the "look" we're going for. So wrap that beautiful silky piece of fabric around your wrist and wa-la. A cute accessory to hide that black hair tie and the tan line that it has forever created.
SPICE UP YOUR HANDBAG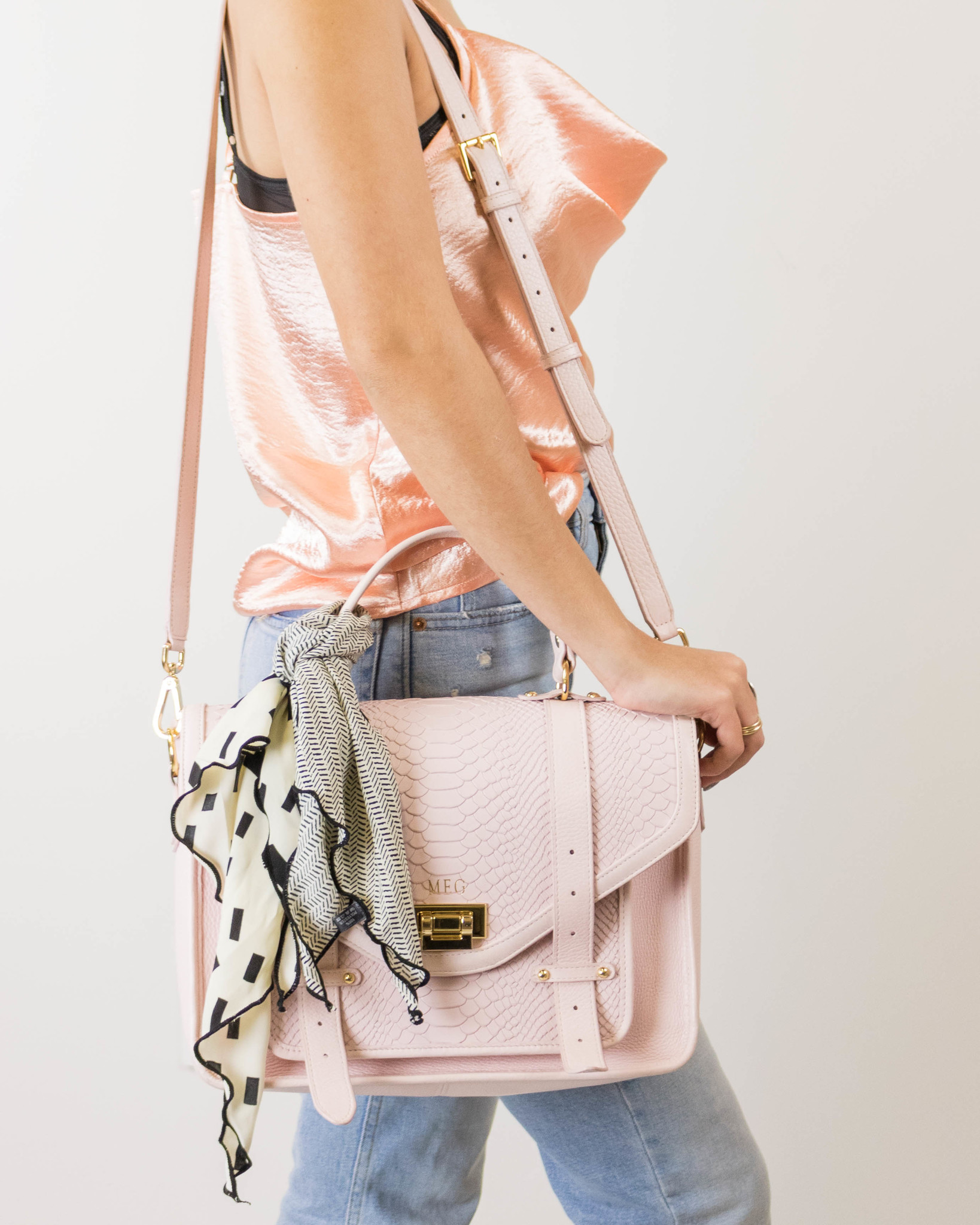 We all have that favorite handbag that we love to wear, but it doesn't always go with every outfit or season. Use your kerchief to add a little color to that black bag you insist on using in the summer. Tie it around the handle when it's been well loved or just tie it in a bow to bring some added charm to your not so new handbag.
REPLACE THE USUAL BELT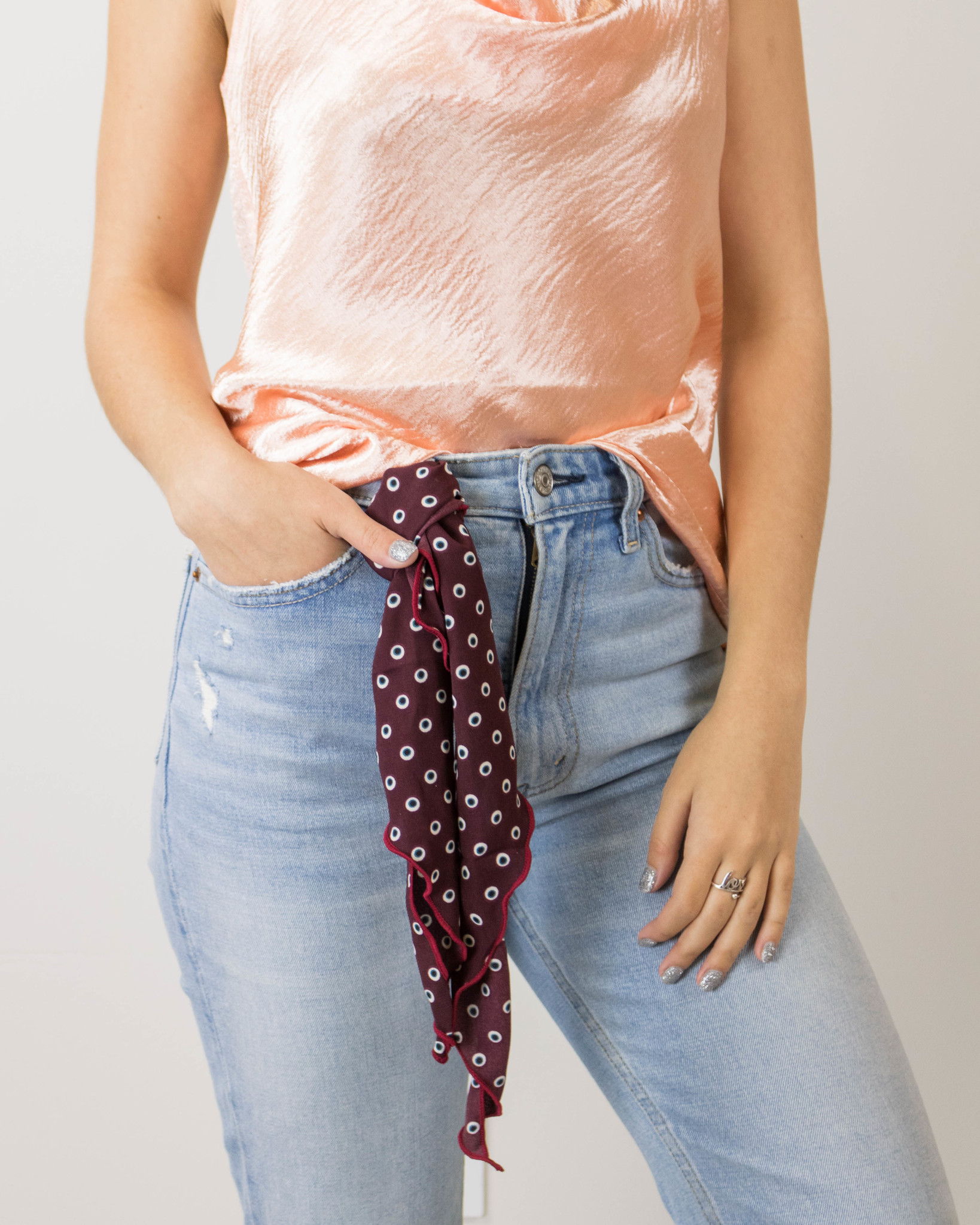 Most of the time stylish belts are worn to complete an outfit, not to actually hold your pants up. So change up your usual belt by tying your kerchief around one of your belt loops. This can give your staple jeans a new look and add dimension to an outfit.
One day this kerchief trend will be not so trendy, but make sure you keep yours because it always comes back around. Do you have unique and trendy ways you style your kerchief? Drop them in the comments below or tag us in your photo on Instagram.