Here's how we built a multi-million dollar boutique retail chain in just a few short years, including tips to start your own business as a 20-something.
These days it seems like another retail store is closing every time you go to a mall or shopping center. Online shopping has shoved major retailers into bankruptcy when they're unable to adapt and keep up with trends. So how has The Copper Closet managed to open 5 stores in Florida, with a 6th location coming to Orlando, and launched online shopping in less than two years? Here's our story.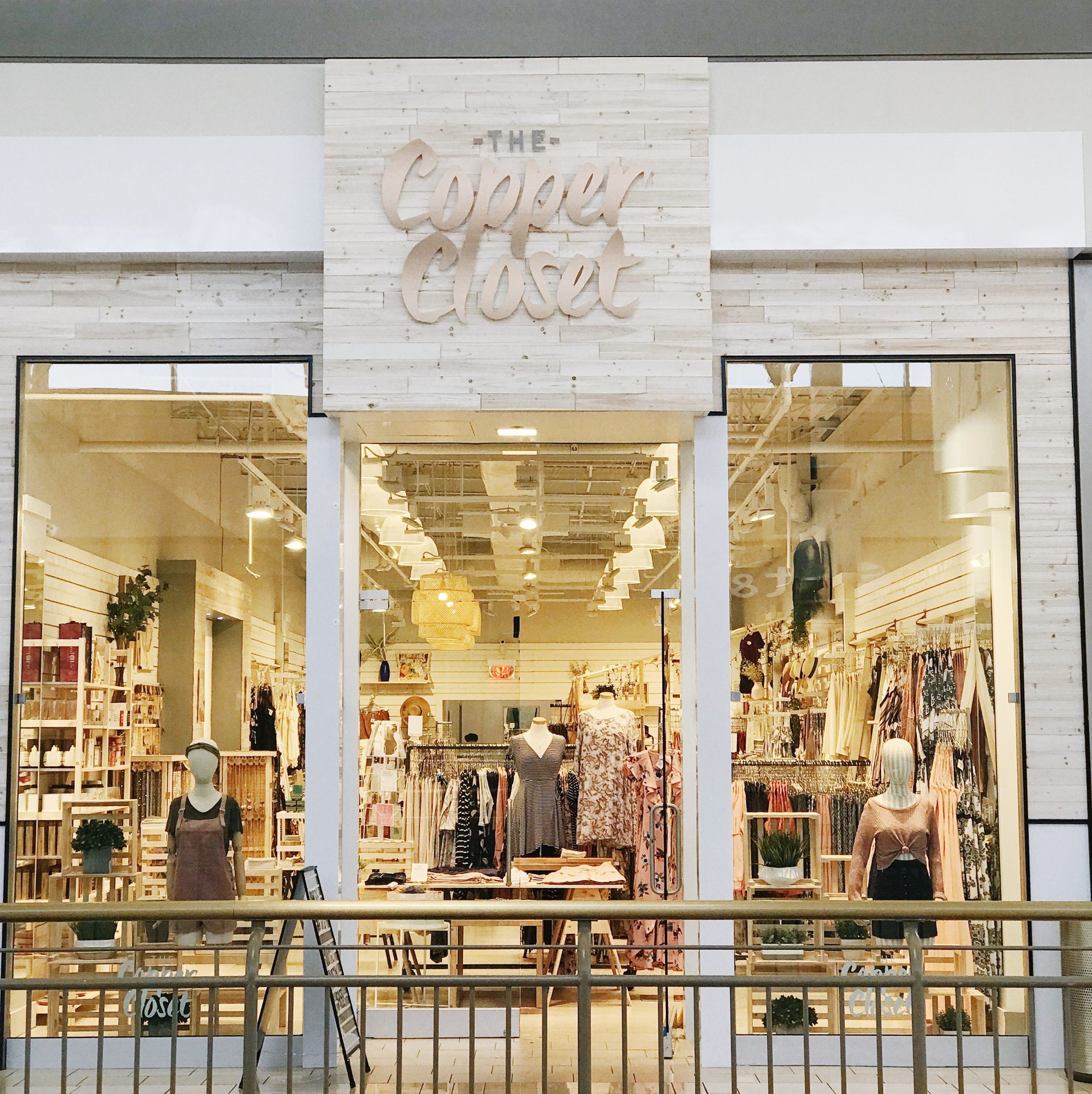 In short, we've learned to give our customers exactly what you want and how to adapt at a moment's notice based on industry trends. It's known as fast fashion. Danielle Dallas, founder and CEO, saw the need for affordable boutique shopping in Florida and did something about it at just 21 years old. Unlike major retailers, Danielle wanted to provide her customers with new and trendy pieces on a weekly basis.
"I wanted to provide women with trendy clothes and an enjoyable shopping experience at an affordable price," said Danielle. "Trends move very quickly. It's a lot faster than what department stores can keep up with. Department stores, like Hollister and Abercrombie, get new items once a season and then they keep restocking that same merchandise. Then, the next season they change it up. We receive new shipments of the latest trends every single week, so we have hundreds of new arrivals for customers every time they come in and it's all under $45," she explained.
We put out new clothing so frequently that there's a new sale every week to keep merchandise moving to make room for new trends. Our stores are all organized in what we call "color stories", which are moved and changed every week. Each time you enter a store you're greeted by an employee, known as a Copper Cutie, and a store that's completely new.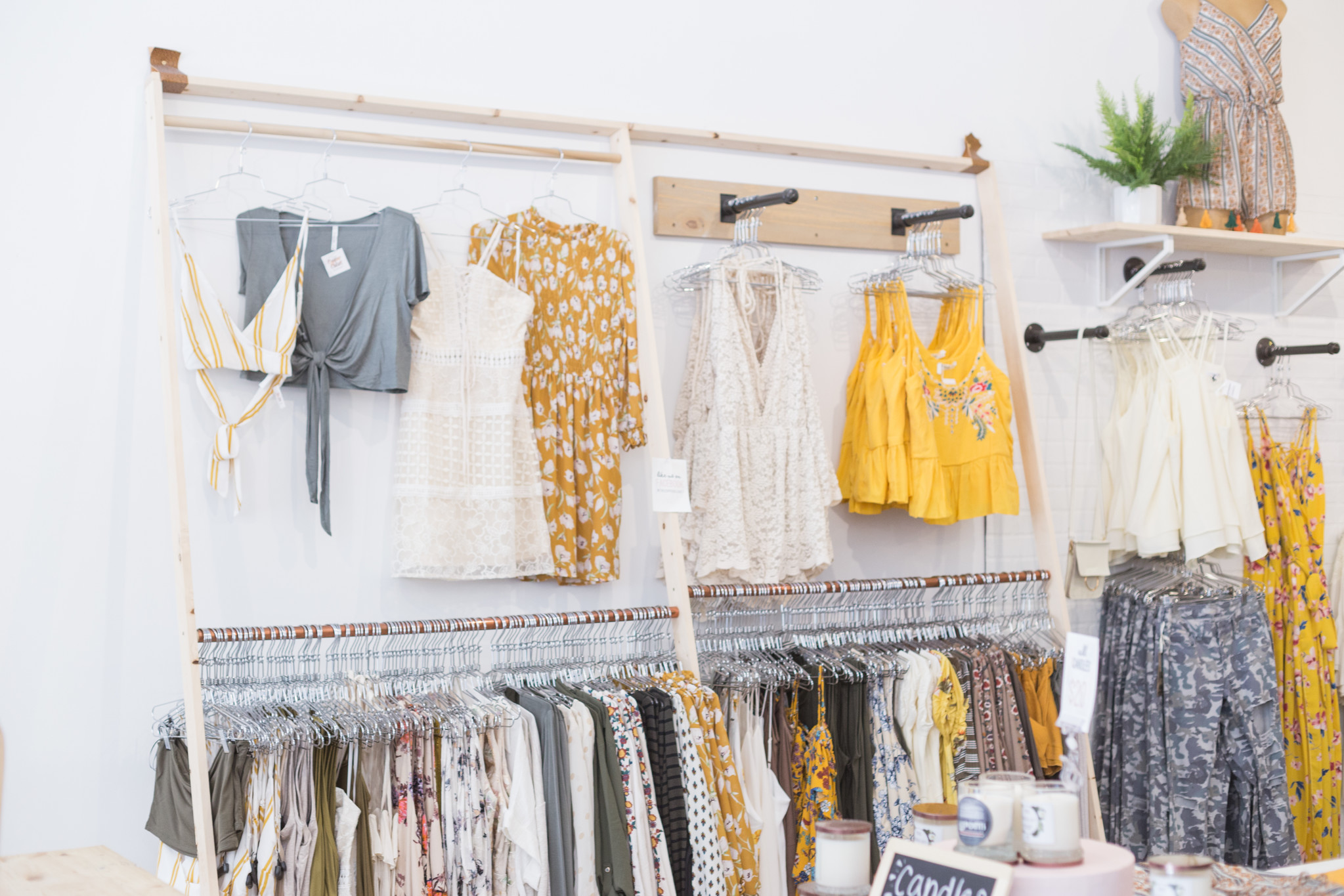 The Copper Closet business model is why Dallas, her fiance Ryan Viti, and our team of 50+ young women have successfully built a $3-million retail company. Each of our locations are individualized based on the space and the customer base, which Danielle says is her most valuable piece of advice for small business owners. For instance, our stores in Tallahassee and Gainesville carry items specifically geared toward college-aged students, while the St. John's Town Center location in Jacksonville has clothing for girls in high school, their older sister, and their mom.
"We build all the visuals and details of the stores ourselves," said Ryan, COO of The Copper Closet. "It gives each store a personal touch and individual experience while saving us money that we can reinvest into our employees and growing the business."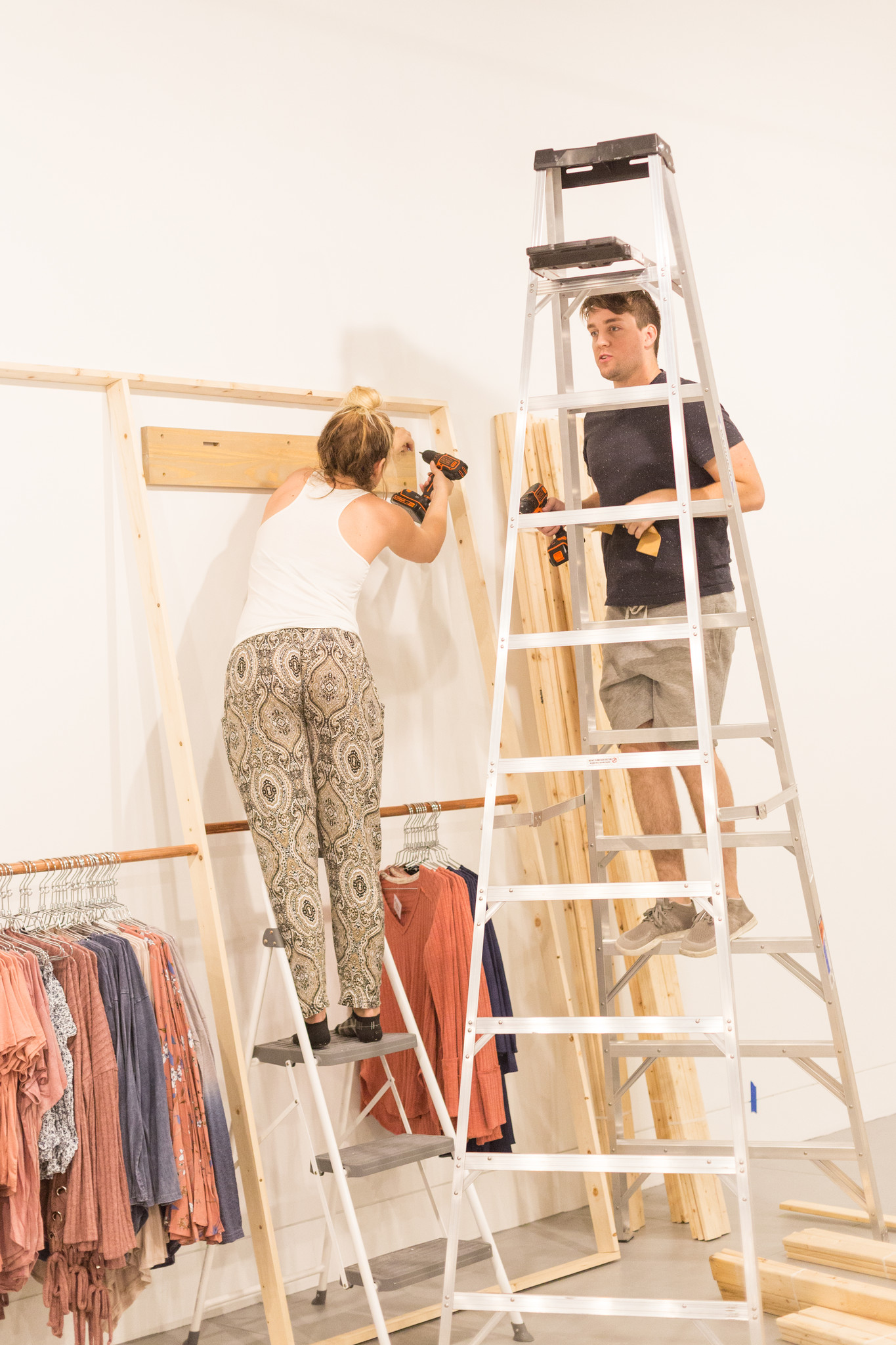 Our plan is to continue to expand the company across Florida and the southeast United States, and that's just the beginning. The home office team has been working hard to translate the in-store experience and prices online and through Instagram for those of you that don't live near a store. All online orders over $50 receive free shipping and all other orders ship for a flat rate of $5.
SO YOU WANT TO KNOW HOW TO CREATE YOUR OWN MULTI-MILLION DOLLAR COMPANY?
Here are some tips from the big girl boss herself:
- Put your life on the line. Maybe not literally, but go all in with your time, effort and money.
- You're more likely to put in the hard work and effort needed to start a successful business if you have to support yourself on the endeavor. If it's just a side thing that you don't absolutely need, then you're much less likely give it the full attention that it needs to be successful.
- The first go at things doesn't have to be perfect, it just has to be done - that's my motto. It's easy to get caught up on all the little details, but you need to start making money as soon as you can. Once everything is up and going, then you can go back and touch things up how you want them.
- If you're creating a millennial business then you have to create an experience for them. It's not just about the product or service you're providing, but the experience the customer has during the entire shopping process.
- People appreciate handmade items and aesthetic. It's gives your brand an authentic and unique feel, while also saving you money.
- Don't be afraid to experiment with your business to find what works best. You may not want to deter from your dream and what you've envisioned for your business, but you might find that altering it makes it more successful.
- Hiring the right people for the right job is extremely important and increases your efficiency. You also want to make sure you're hiring people that contribute to the kind of company culture that you want.
- One of the most most important pieces of advice we can give is to save money and build your credit before you start your business. Make sure you can manage your money well.
If you want to stay up to date with exciting company news like brand ambassadors and new store openings, follow us on Instagram: @thecoppercloset