Have you ever walked into one of our stores and thought, "I want my room/apartment to look just like this"? Yeah, us too. Here are 6 tips to make it happen without breaking the bank because let's be honest, Pinterest-perfect homes usually come at a price.
FRESH & MODERN FURNITURE
The hand-me-down furniture that your parents gave you for your first apartment is great, but it probably don't scream fresh and modern. So you have two choices: 1. Try to sell the furniture online then head to the nearest IKEA with your cash 2. Spruce up what you have.
If you have the patience to sell online, great! Take that cold hard cash to IKEA and find some items that are simple with clean lines (we like items with natural wood and copper accents – obvi). Then call one of your friends to come help you put together all 500 pieces of your new nightstand. Pro tip: offer to pay her with wine.
So you don't have time to sell online? Read: You don't like people and Bumble is more than enough interaction with strangers. That's okay; you can work with what you have. Your dad's old dresser that looks like it could teleport you to the 1980s? Paint it white and add some sleek new handles to it. That plaid chair that makes you feel like you're at grandma's house every time you sit on it? Find a white chair cover and add a pop of color with a blush fur pillow.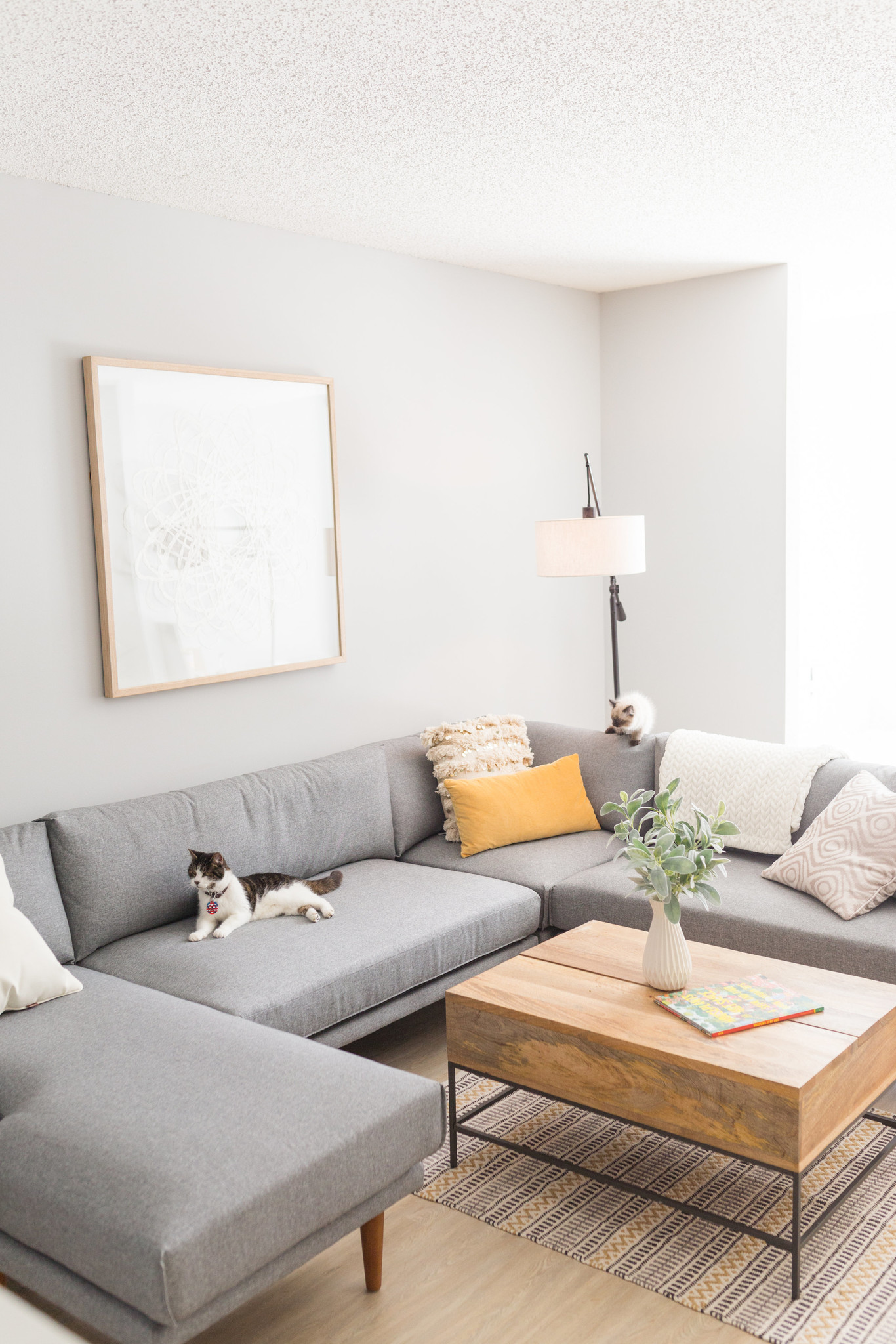 ADD TEXTURE WITH A RUG
Nothing says, "I'm an adult" like a rug that brings the room together. That rug from Target with the quatrefoil print that your mom bought for your dorm is great, but look for something more unique with texture and dimension. Rugs with neutral colors are ideal because you avoid having to get a new rug every time you find cute new throw pillows at Target. Pro tip: neutral, woven rugs hide dirt and dog hair because no one over the age of 2 actually enjoys vacuuming. We love woven pieces that can be hung on the walls to compliment the rug and pull it all together.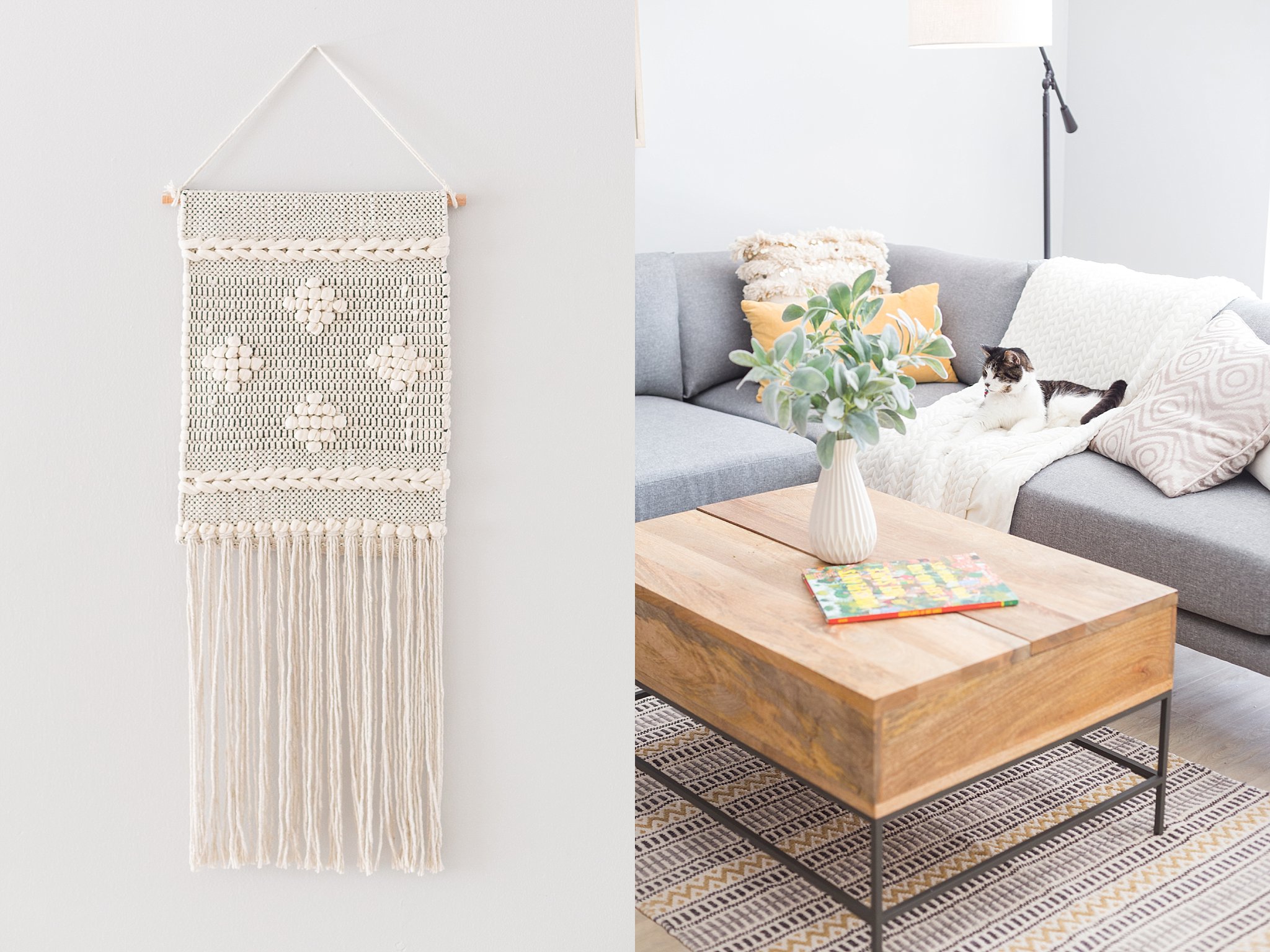 PLANTS*
*Fake plants or succulents. If you have an alarm set to remind you to take your birth control, there's not a chance you'll remember to water a plant. Your best bet is to get a fake plant that requires zero attention but makes you look like a responsible adult to anyone that doesn't inspect it up close. Small ones are great for surfaces like a dresser or desk. If you don't have a lot of space we recommended a hanging plant for the corner. You can get a cute woven plant hanger to match your woven rug and boom – you're ready for your own blog.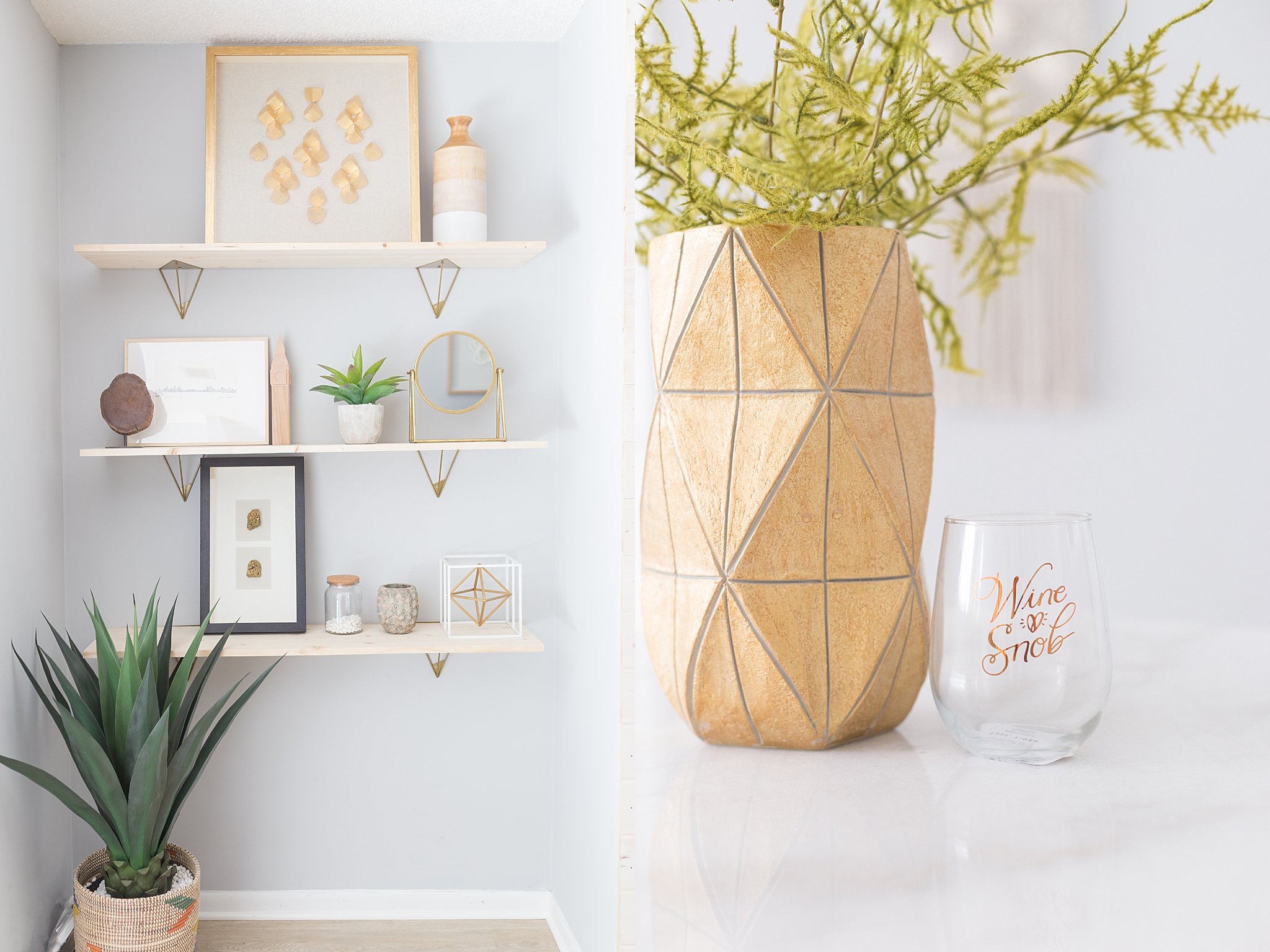 "CRAP COLLECTORS"
If you're like us and have a tendency to just throw crap on your dresser when you get home, get a cute jewelry dish or box to throw that stuff in. It keeps things contained without you actually having to find a place to put bobby pins, wireless headphones, and last night's bar wristband that never made it to the trash. Clean surfaces that are free of clutter keep your room looking fresh and put together. They also made great accent pieces that can make all the difference in creating your aesthetic.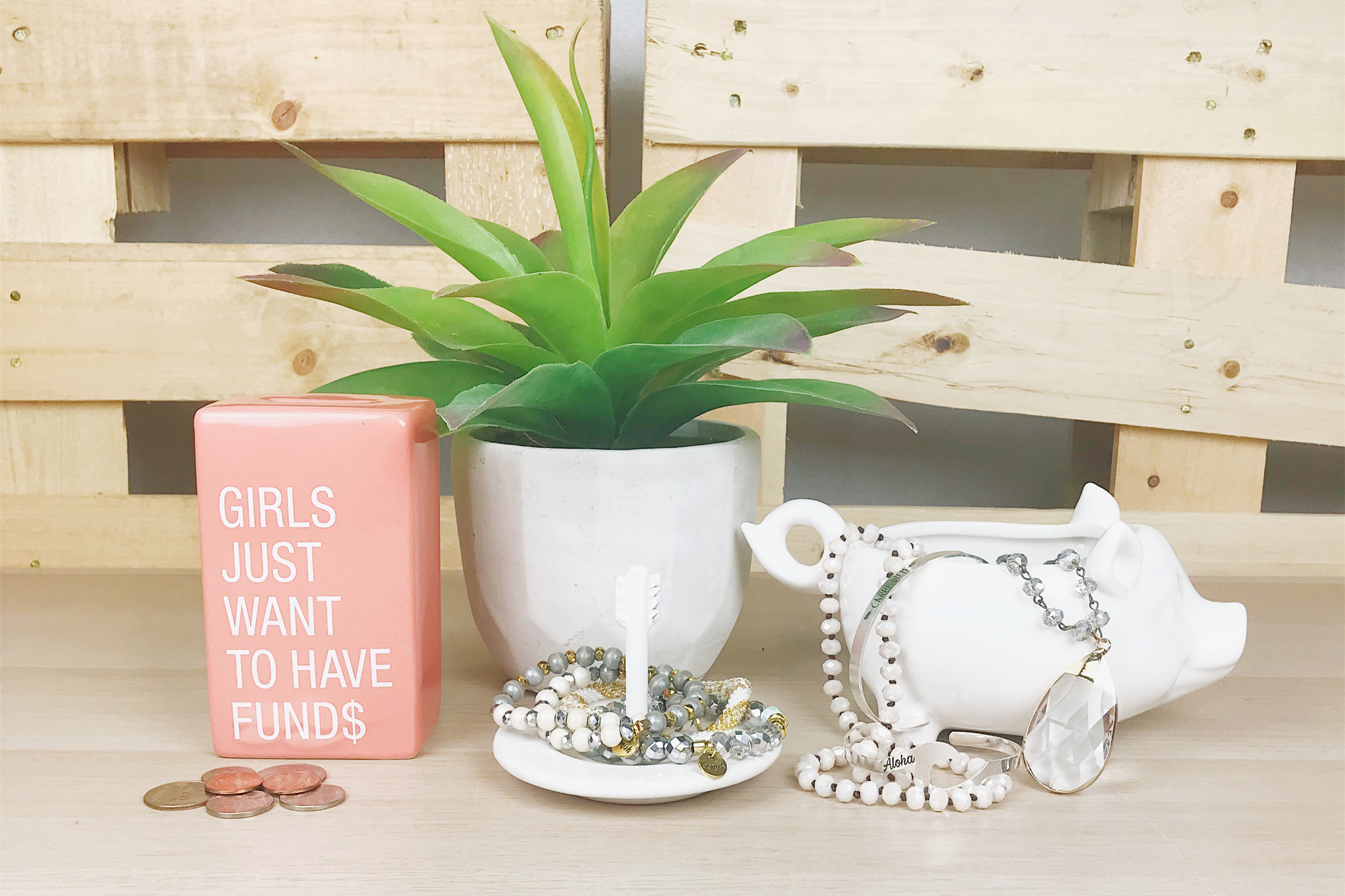 MIRROR, MIRROR ON THE WALL
Who's the fairest of them all? You, girl! Not only do you need a great mirror for your selfies in your new outfit from The Copper Closet, but a good mirror can also add a lot of dimension and depth to a room. This is a big deal if your room is the size of a closet. Big mirrors can be pricey, but something simple and sleek is worth the investment because mirrors never go out of style. Small mirrors are a must if your room is low on light because they'll help reflect natural light throughout the space.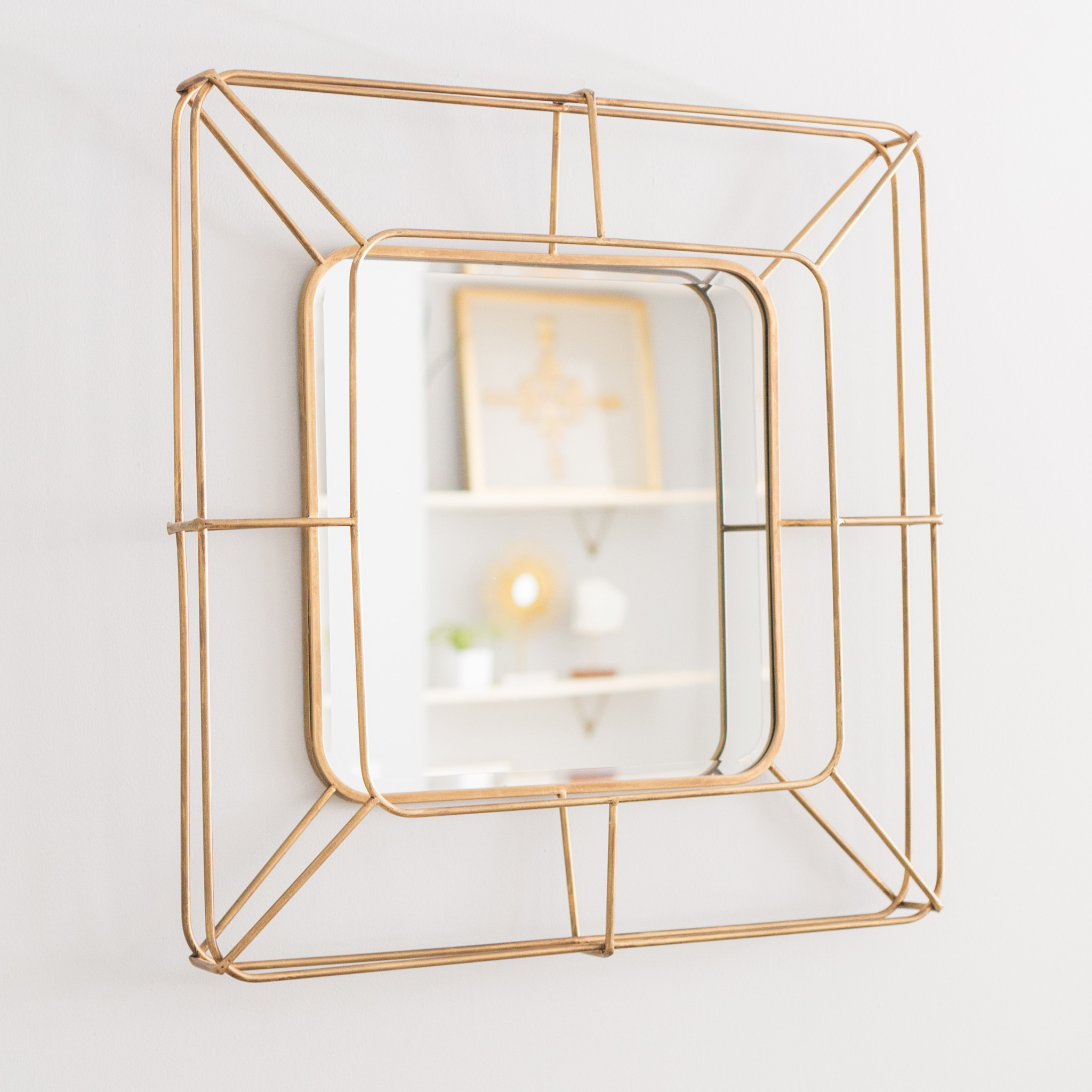 FIND A STEAL
All these additions can add up quickly so don't feel discouraged if it doesn't come together all at once. Look for items on sale or that are a great price for the quality. If you're looking for jewelry dishes, plant holders, or other cute home good items for your new aesthetic, stop by one of our locations.
SHOW THIS TO THE COPPER CUTIE AT THE REGISTER AT ANY LOCATION FOR $5 OFF YOUR PURCHASE FROM OUR HOME GOODS AND GIFTS SECTION.