Meeting the parents can be nerve-racking, but don't worry. We've got the do's and don'ts of what to wear and do when you meet your significant other's parents for the first time.
So… the time has come. You're in the infamous stage of the relationship when it's time to meet the parents. What do you do? What do you say? What do you bring? What do you wear? Before anything else, do not stress. This stage of the relationship is important, but what's more important is to be yourself. Here are some do's and don'ts to keep in mind when meeting the parents.
WEAR COLORS CALMING TO THE EYE
This will help put you at ease and make you seem more relaxed. Relaxing colors include lavender, pale grey, pale pink, and cool blue. Wearing blue creates a sense of peace and calmness, especially if you're feeling a little nervous or on-edge.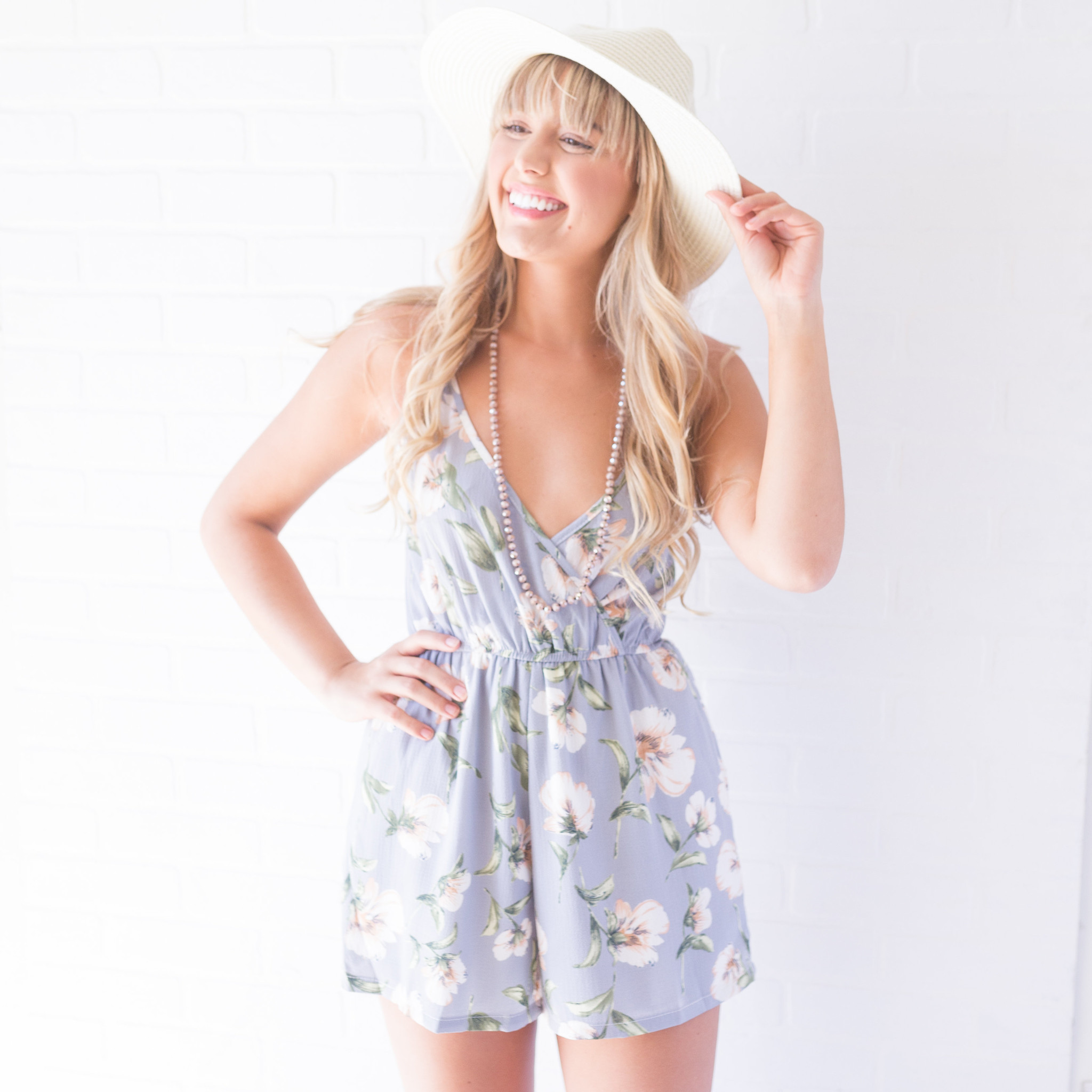 This romper is a perfect example of a calming outfit. The blue is muted, and there's a light floral print covering the entire piece. The flow-y nature of this romper is perfect for a casual day, lunch, or dinner.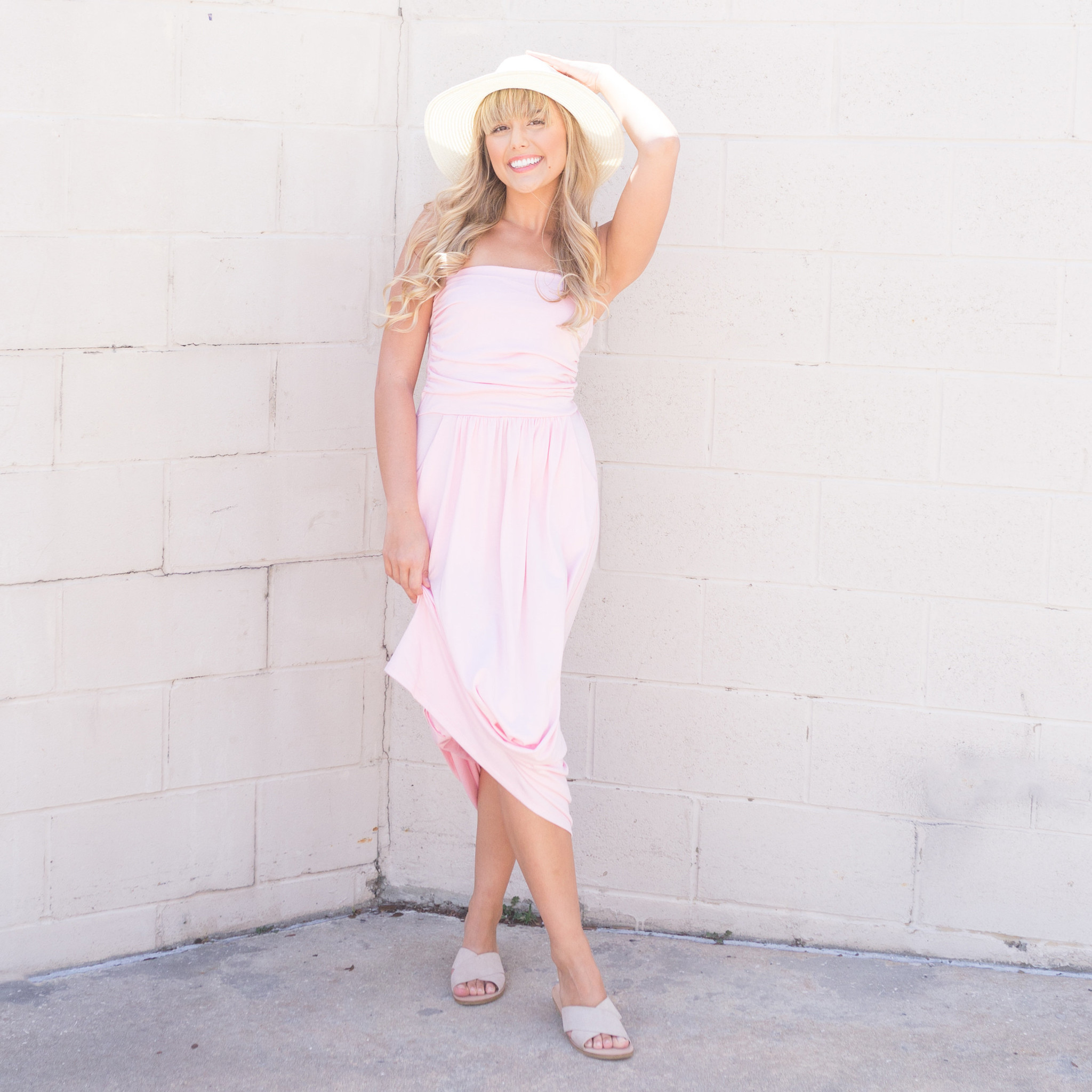 If you want to convey passion or an open heart, wear pink! Wearing pink makes someone seem more approachable and capable of loving others (which is a perfect message to give your significant other's parents. Just saying). The dress above fits both of our criteria. The dress is a relaxing pale shade of pink. Add some sandals and a hat to complete the look and illustrate that you're trying.
DON'T GO CRAZY WITH TRENDS
Keeping your clothing subtle is a great way to keep things relaxed, too. You also do not want to feel uncomfortable the whole time. Sometimes certain trendy clothing pieces are cute, but impractical. As stated before, comfort is incredibly important for a nervous or anxious day. Unfortunately, sometimes when you're uncomfortable, others can tell. It's important to do everything you can to stay relaxed and confident when you are on edge.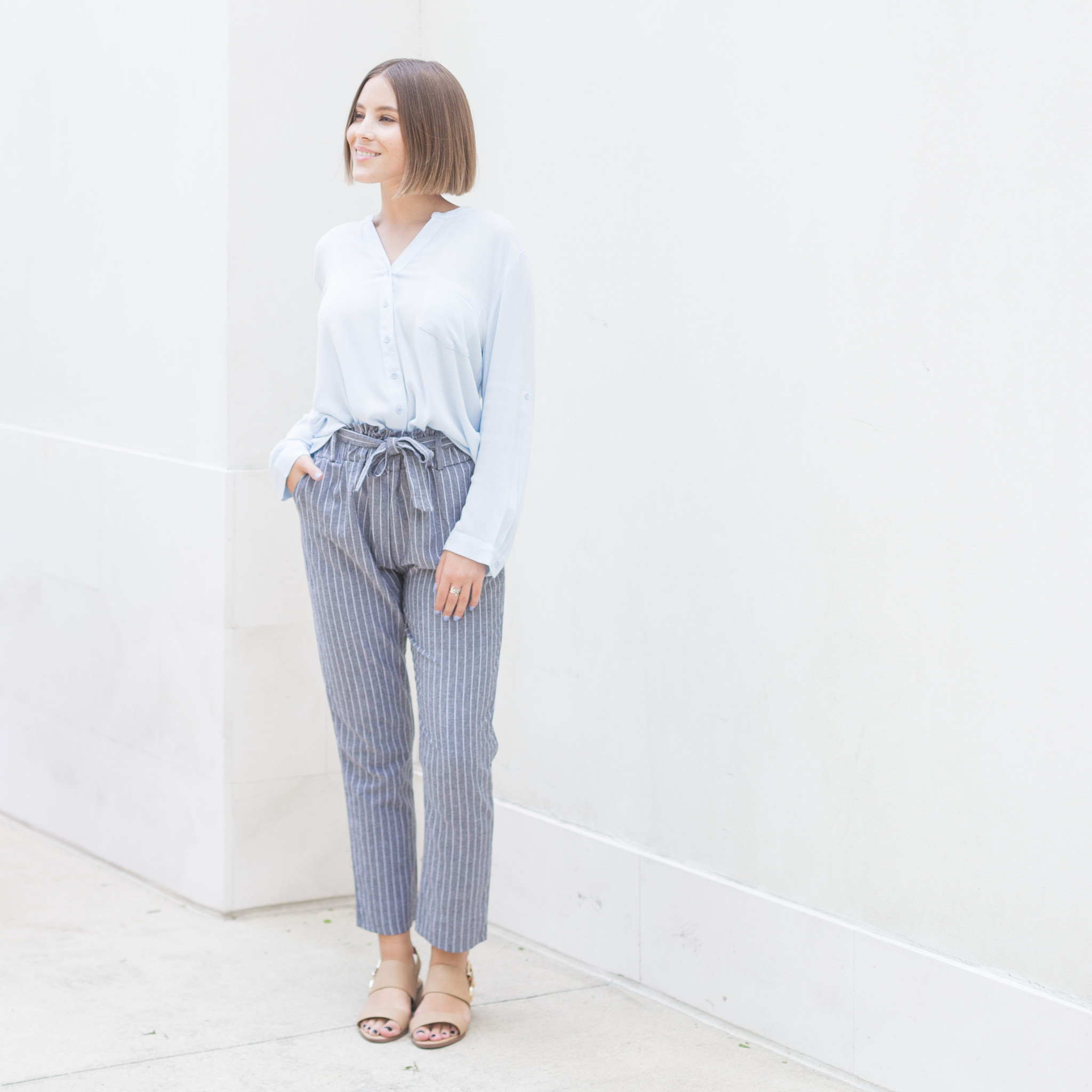 The outfit above is a perfect example of a casual outfit that is also extremely comfy. Linen pants are… well… pants. They are easy to move around in and aren't too tight. The buttoned up blouse gives a professional, yet casual vibe. The top is also a modest option (see our next "don't" for more info). Keep in mind that you want to be comfortable, yet still look presentable and put together. That means no altheisure.
WEAR NATURAL MAKEUP
The best thing to do is showcase your beautiful face in a way that enhances your features, but doesn't cover them. Remember that when it comes to makeup, less is more. Adding natural colors for the eyes, such as taupe or a shimmery pale pink, could be all you need. A couple swipes of mascara are perfect for your eyes.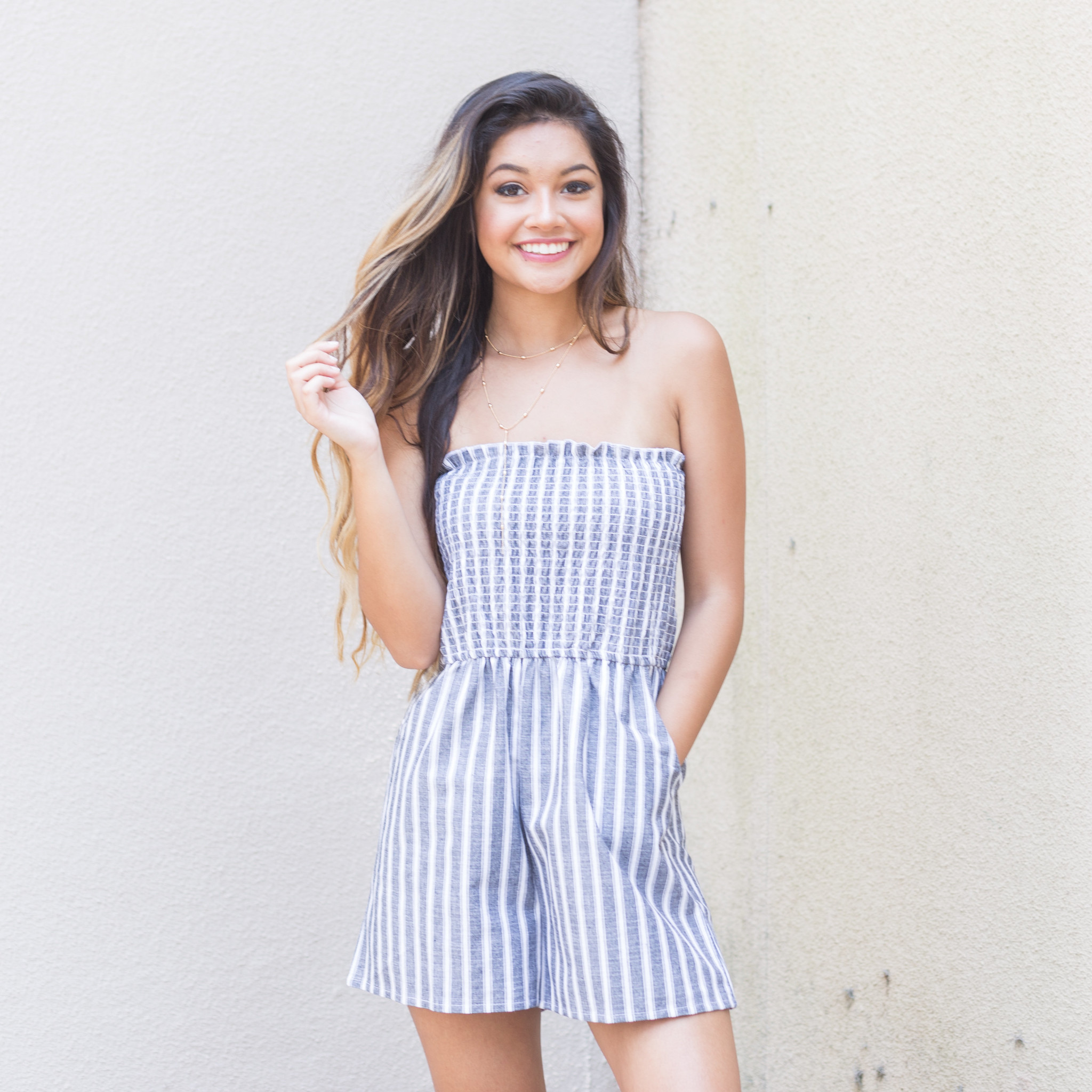 More than anything, be sure to wear makeup that makes you feel confident and pretty. Nothing feels better than over-shadowing nerves with unyielding self-confidence.
DON'T WEAR SOMETHING TOO REVEALING
Showing a little too much skin could rub parents the wrong way. Keeping the outfits sophisticated and simple would not only make you feel comfortable, but it would give a great first impression. Obviously, wear what you think reflects your personality and style the most. Adding little accessories or outerwear can add complexity and flare to an otherwise modest and simple outfit.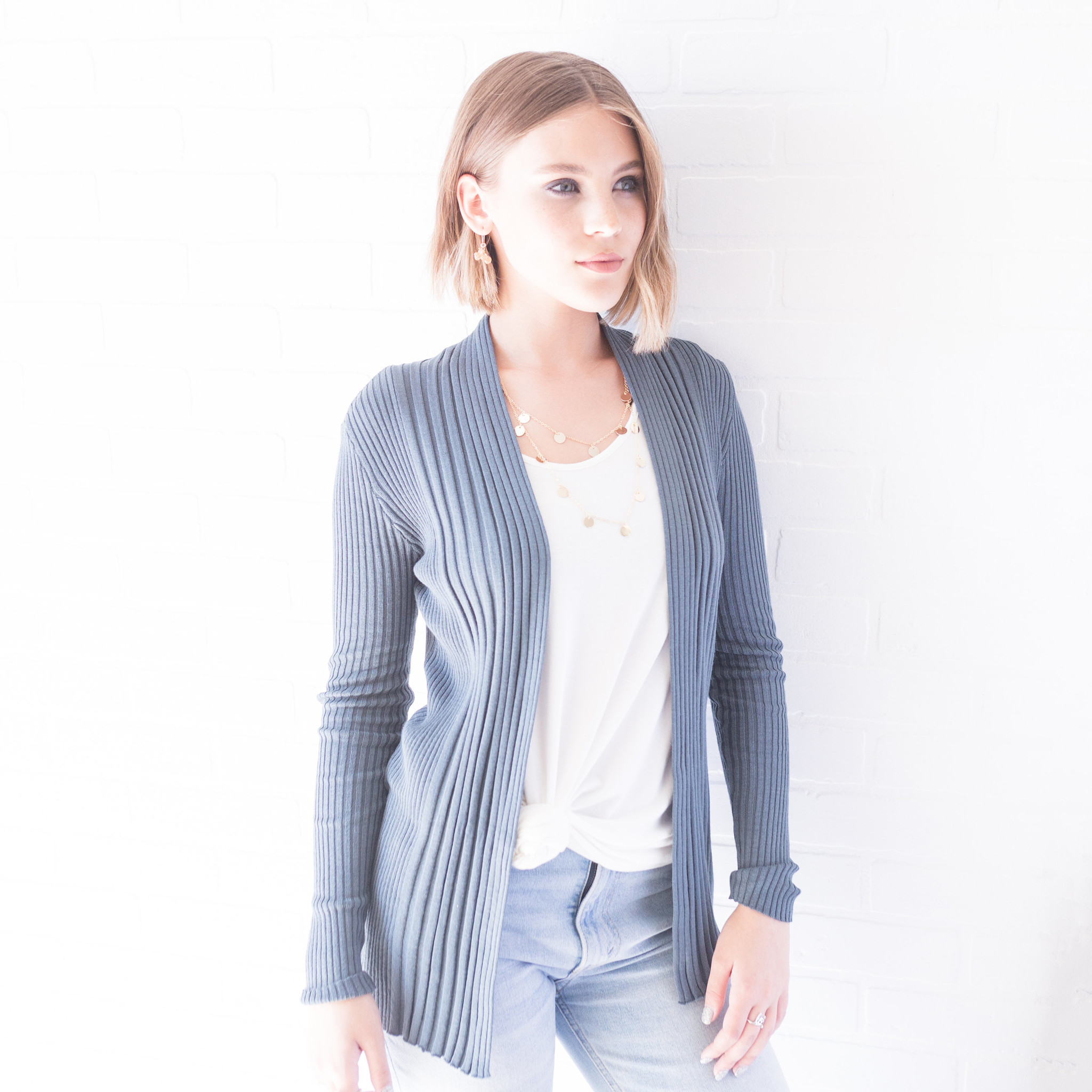 BRING A GIFT!
This step is often overlooked because you might be too caught up in your own nerves to remember to bring something. A bouquet of flowers, or even a card would be appreciated by any set of parents. Doing so would give you a few brownie points, and will show your significant other that you care about them. This might also give your significant other more of a reason to give you gifts in the future… Just thinking ahead.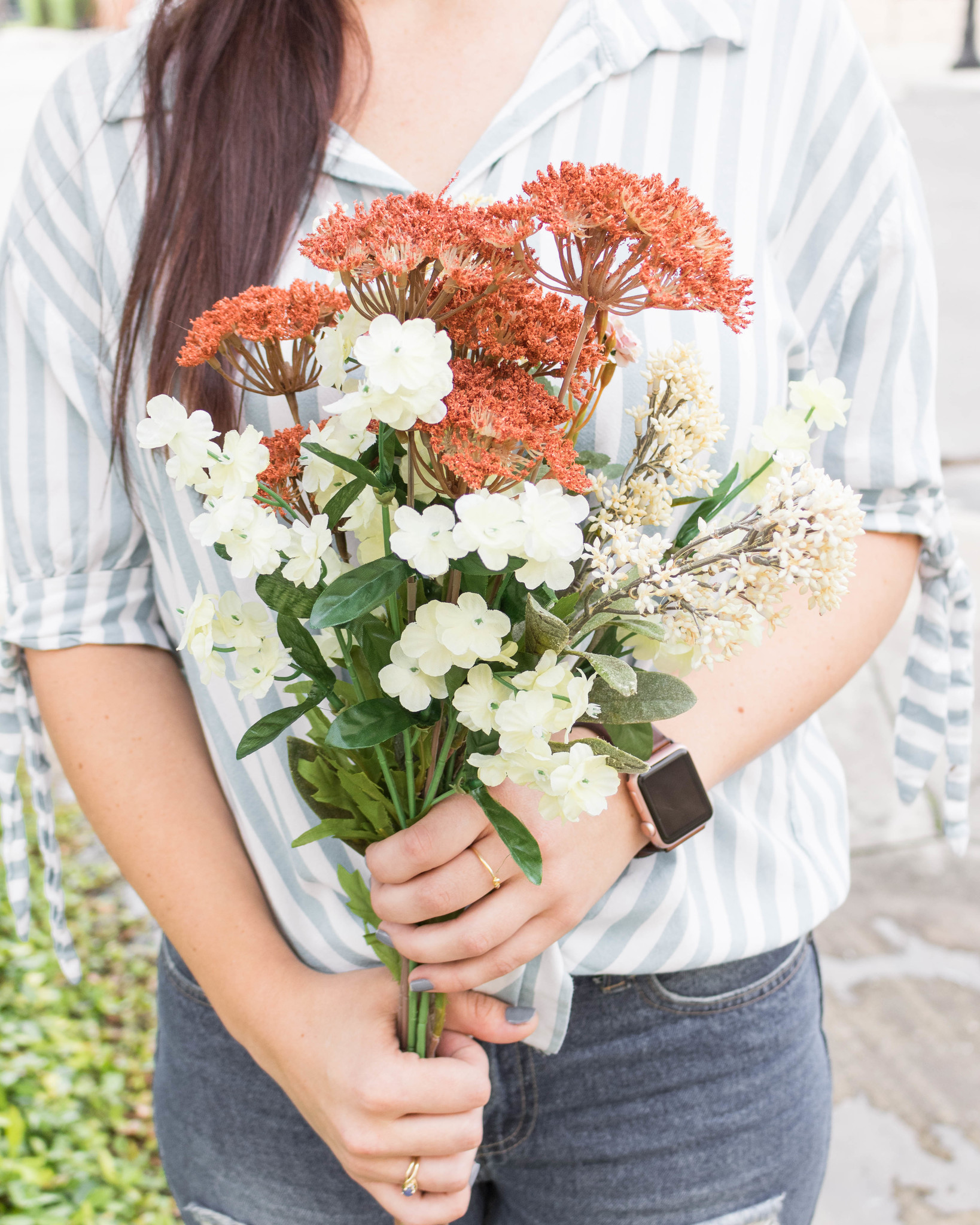 DON'T OVERTHINK IT
Lastly, and most importantly, don't overthink or worry. Just be yourself and trust your own judgment. This is an important and exciting step in any relationship, so approach the day with peace and composure. Worrying will not get you anywhere, so just stay confident in yourself. After all, your significant other likes you enough to introduce you to them so his or her confidence should inspire your own. All you can do is relax and trust yourself. Everything will work out perfectly!
This post was written by Bradi of @StylinCafe.