We do not have a universal size chart available since we order from many different brands and not all clothing sizes are consistent.
However, we do provide the models' measurements and what size she is wearing. You can find the model measurements located
under each product.
You can then find what size the model is wearing farther down on the left of the product page as seen here: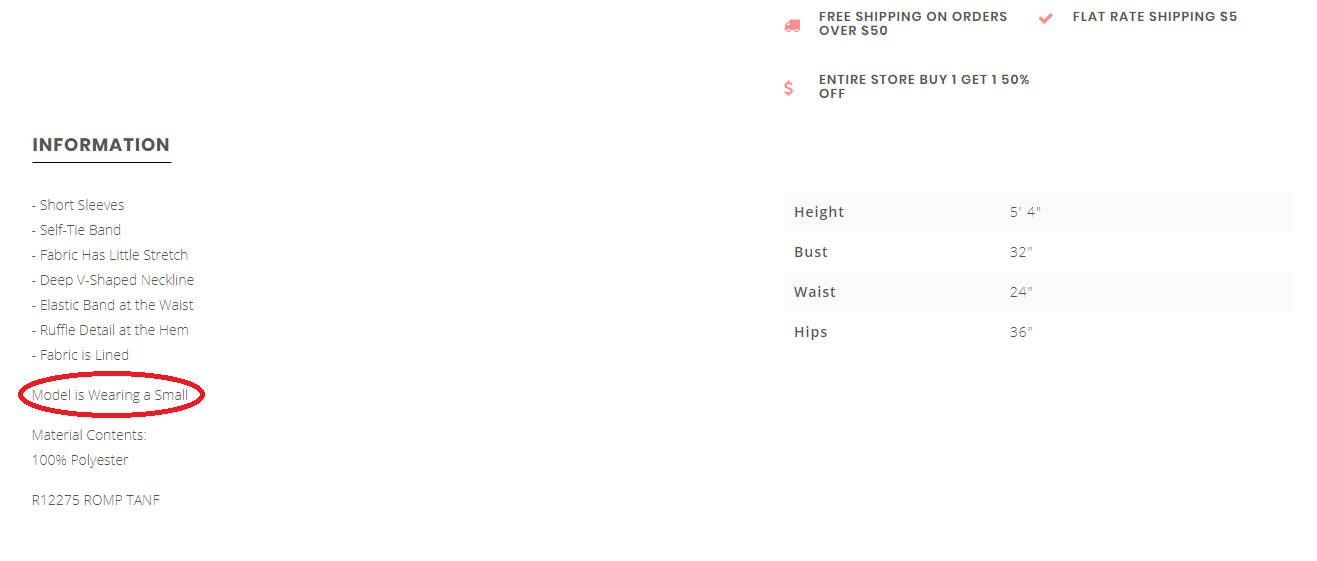 You can use these measurements to compare to your own to determine what size would work best for you.
If you would like to know how a specific item fits or the measurements of an item you can email us at Hello@thecoppercloset.com
ALL vintage items have the measurement of the garment in the product description since the items only come in one size
and vintage items are sized different than modern day garments. Please compare your measurements to
the item measurements rather than the general size before purchasing.
If the item you receive does not fit as expected, please visit our Shipping & Returns page for instructions regarding exchange or return.